Welcome to the Inverurie Business Association (IBA) which represents the interests of companies and retailers – big and small – in Scotland's fastest growing town – Inverurie.
The IBA acts as a single united voice to promote strong business growth and a friendly community approach to help businesses play an important role in the future development of Inverurie.
The IBA Committee is made up of representatives from all sectors of the business community and it works hard to help and inform Members on the issues that affect them.
Whether you are a sole trader or the Chief Executive of a major business, the IBA is here to listen to your needs and concerns and offer support wherever it can and give you a voice to drive business growth.
Inverurie – A great place to do business.
About The IBA
The IBA aims to promote and help all businesses in Inverurie and the surrounding area so all can play an effective role as the town continues to develop as a great place to live, work and do business for future generations.
The IBA Committee can quickly react to issues that affect you by speaking directly to local and national Government on behalf of the business community.
The IBA offers regular opportunities for Members to meet through networking events with expert speakers on a wide range of topics offering advice and assistance.
Our mission is simple: Working together better.
The current IBA Chair is Victoria Withy.
PRESS RELEASES
30 April 2019 - IBA hosted Inverurie Business Expo at the 2019 AGM
The Inverurie Business Association (IBA) held their inaugural Business Expo as part of its Annual General Meeting (AGM) on Thursday 25th April 2019 at the Fly Cup Café, Inverurie to an audience from the local business community and local Councillors and other interested people from the wider Inverurie area.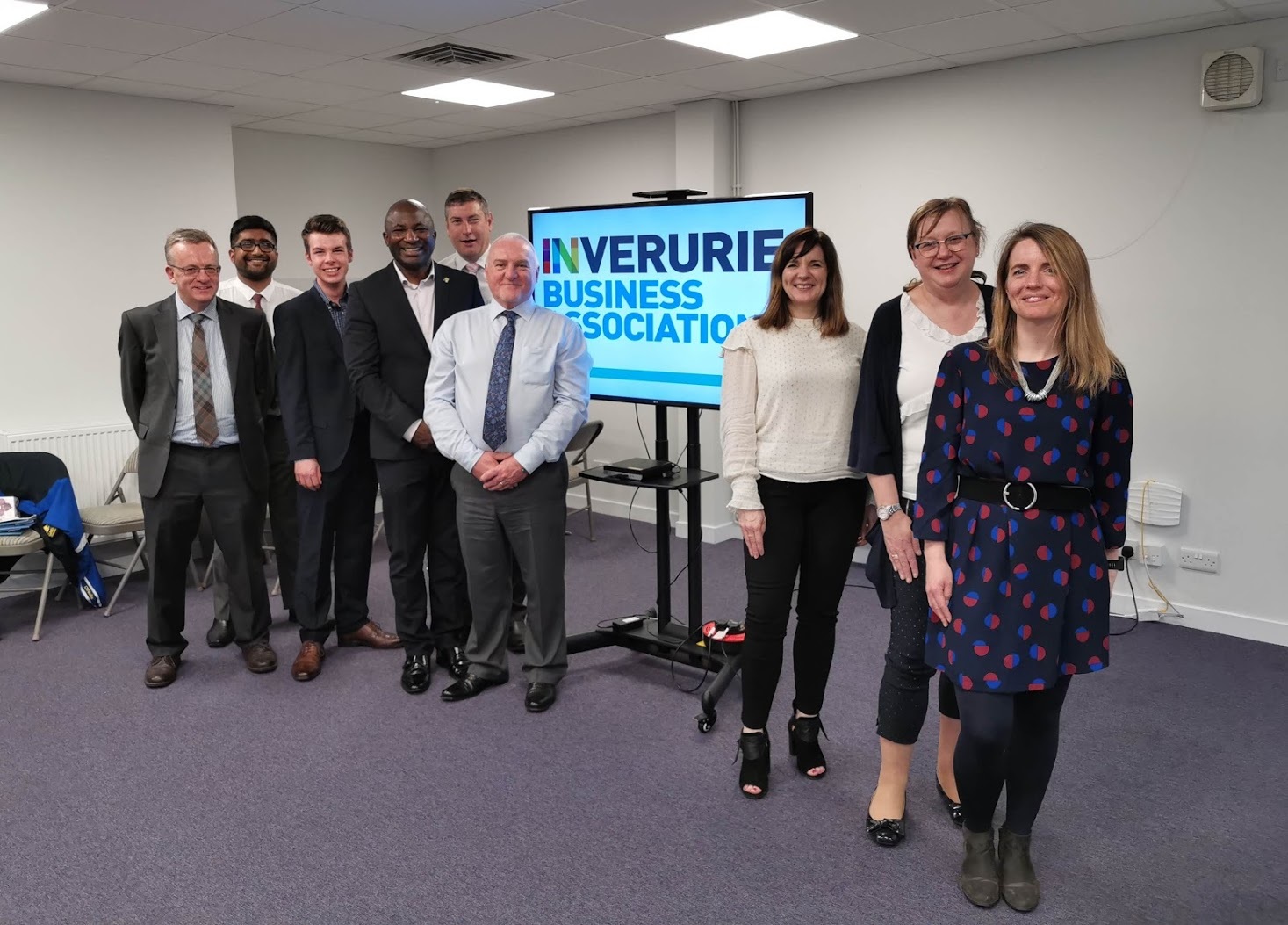 3rd December 2018 - Potential loss of free 30-minute off-street parking – A challenge for Inverurie High Street
The Inverurie Business Association (IBA), which represents the local businesses within Inverurie and its surrounding area, has today voice concerns about Aberdeenshire Council's proposed review of off-street car parking tariffs, part of which may include replacing the free 30-minute parking with a parking charge.
Supporting the retail businesses in the town is key to the IBA, and the potential loss of the free car parking in the town could have a negative impact on the town's retail trade.
28 May 2018 - Aberdeenshire Local Development Plan and its Impact on Inverurie Press Release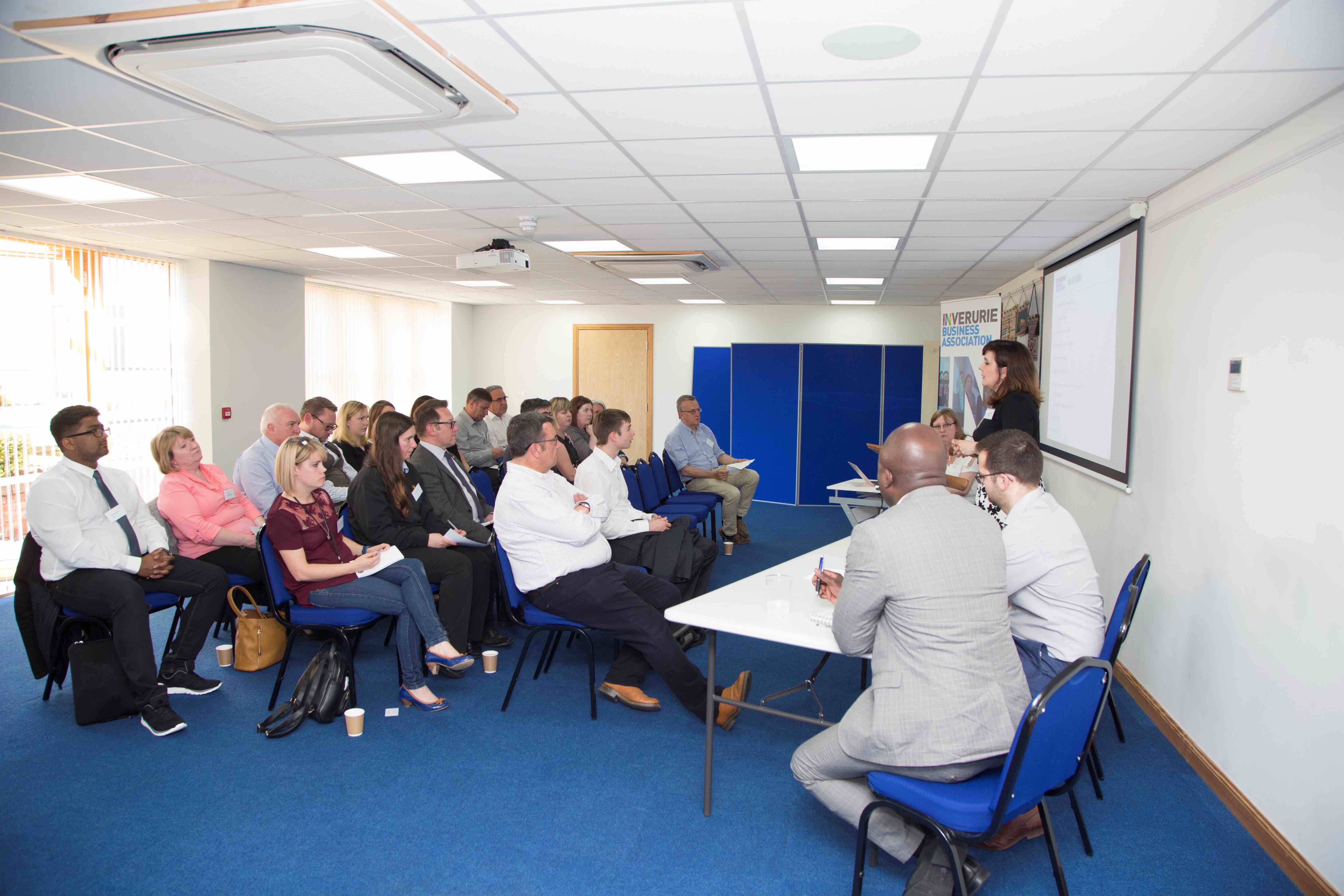 24 April 2018: IBA voices concerns about the Aberdeenshire Council proposal "Work Space – Office Space Strategy" and its potential implications for Inverurie Press Release
29 November 2017: E-AGM New IBA Committee Press Release