29 June 2023
INverurie Business Events - Launch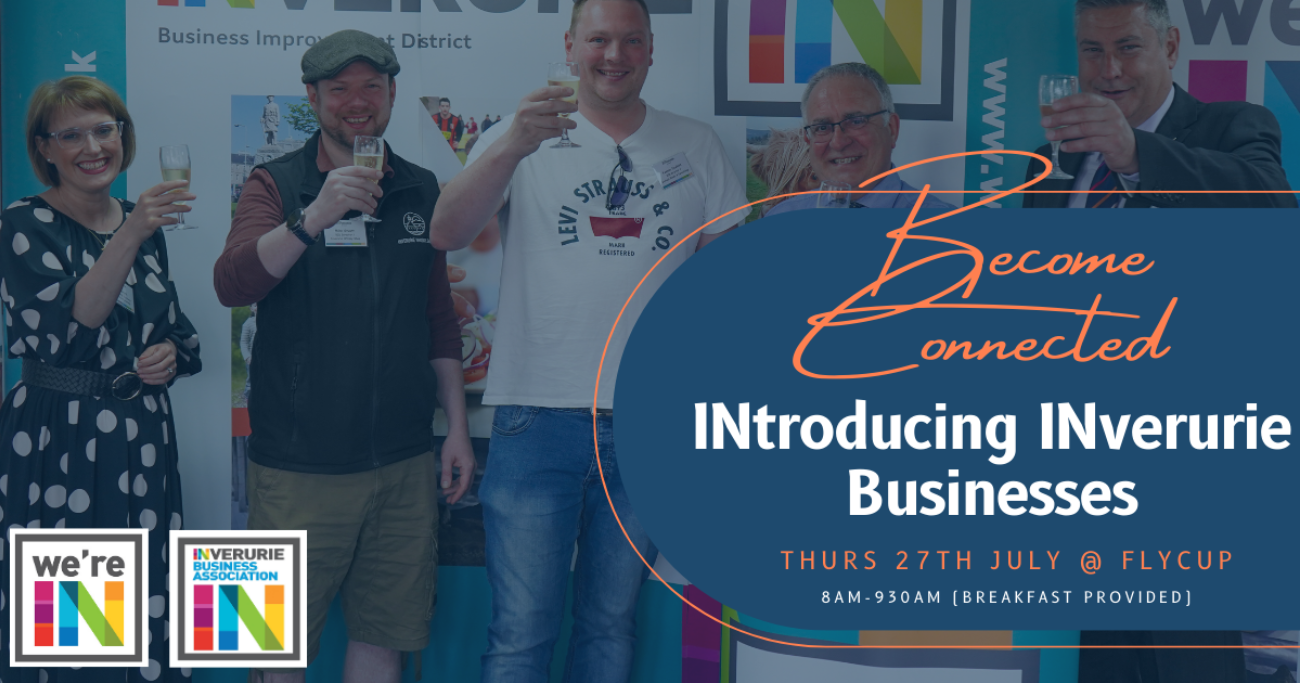 Get Tickets Here

Launch Event | INverurie Businesses
Join us for our exciting launch event where local businesses in INverurie come together to get connected.
This in-person event will take place on Thu Jul 27 2023 | 8-930am | Fly Cup, Burghmuir Circle, Inverurie, AB51 4FS
This is an opportunity for business members to build relationships, expand their professional network and improve their communication skills. Attending these events can lead to valuable collaborations, partnerships and referrals, ultimately benefiting their businesses.
With a host of great speakers, local showcases + more, be sure to reserve your FREE place now to share a breakfast roll, warm drink and support all things INverurie.
P.s. attendees will have the chance to receive free professional headshots for their linkedin and business channels!