24 May 2022
Award-winning Bridalwear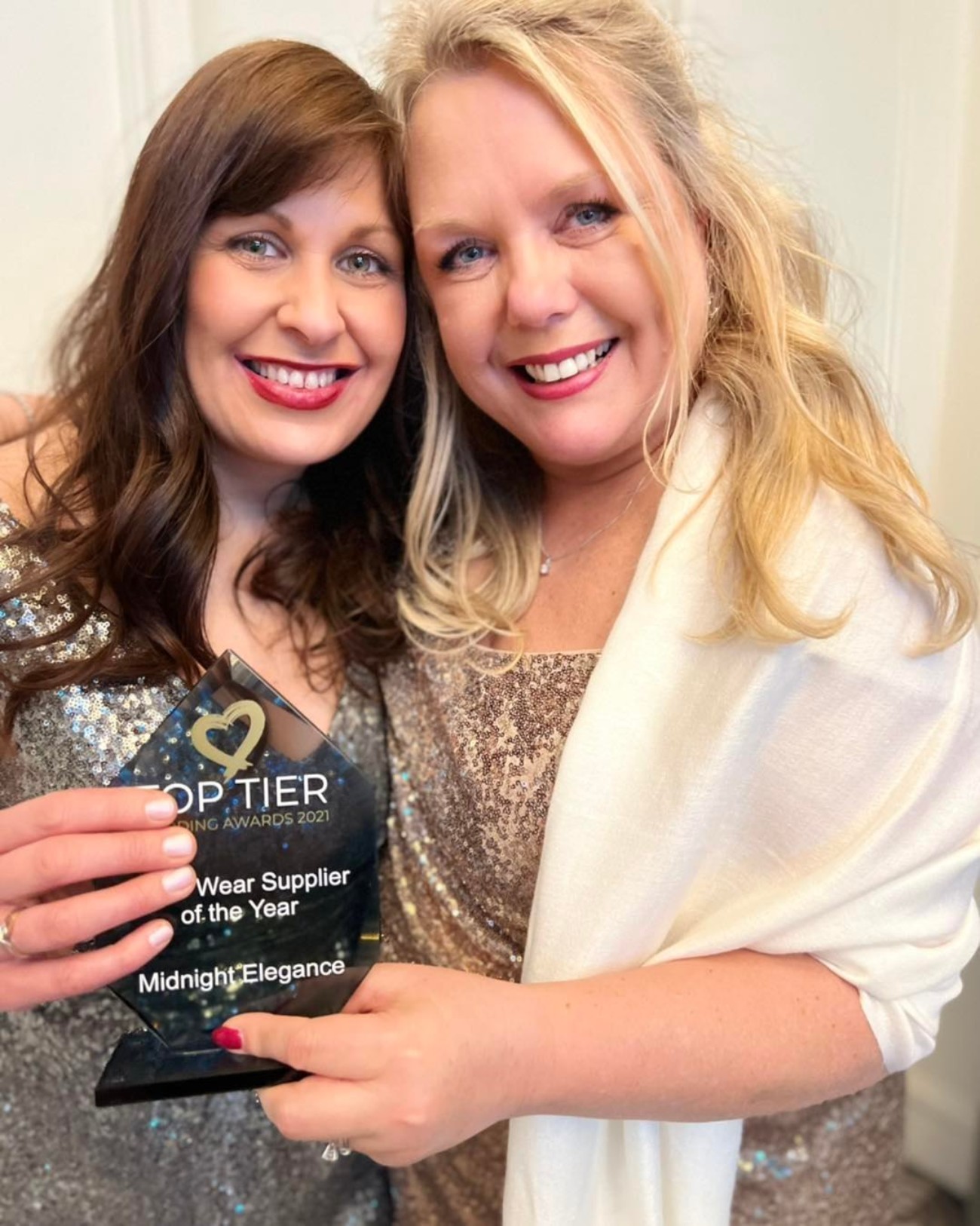 Award Winners - Midnight Elegance
Top tier achievement by our wonderful friends at Midnight Elegance...massive well done!
Here's a word from them...
WE WON! It was an amazing night celebrating all of the hard work and talent in the wedding industry at the Top Tier Awards Ceremony
We are absolutely over the moon to have won this prestigious award and so proud of how far our little business has come since we founded nearly 7 years ago! Since then we've grown to include our incredible team who make running the business a dream, and we couldn't do this without you all.
We'd like to express how truly grateful we are to have such wonderful brides. Thank you for nominating us for this award. We absolutely LOVE what we do and we're so happy to be back helping our brides find their dream dress at Midnight Elegance again. After such a tough couple of years, what better way to start off 2022! We can't wait to see what the rest of the year has in store for us!
Sending massive congratulations to all the wedding industry winners and finalists, you've done yourselves proud, we really do have the best jobs in the world. It was a fantastic night!