8 September 2021
Fake But Fab 2021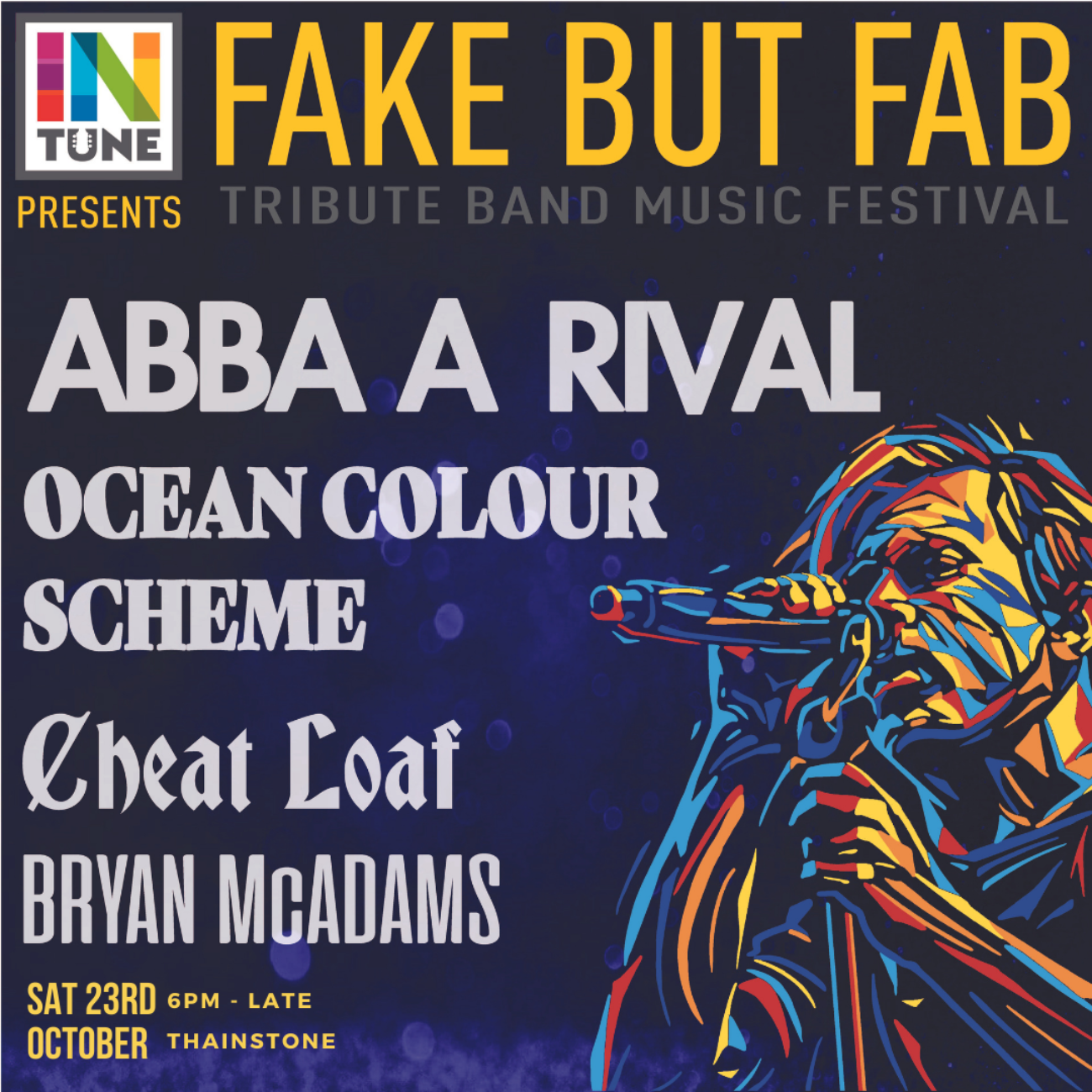 Four top Tribute Bands.
One amazing live gig.
Get your tickets here: bit.ly/FakeButFab21
The long anticipated return of live performances from four top bands takes place at Thainstone Exchange on Saturday 23rd October with doors opening from 5pm.
As we move beyond the protection levels system and the majority of legal restrictions, Inverurie's premier tribute band festival makes it BIG comeback. Fake But Fab 2021 will be home to the music of ABBA, Meatloaf, Ocean Colour Scheme and local stars Bryan McAdams. With the country gripped with the new of ABBA's comeback, We Are INverurie have joined the ABBA-mania and are proud to be bringing Scotland's top ABBA tribute - ABBA A-Rival to Aberdeenshire.

Saturday 23rd October 2021 at Thainstone Exchange, INverurie.
Doors open 5pm. Catering and Full Bar available.
Shuttle Buses available from and to Inverurie - £5 return per person. Leaving Inverurie Town Hall at 5.30pm. Buses from other areas may be available depending on demand, email any request to bidmanager@weareinverurie.co.uk