12 April 2023
IN Tune Festival Presents Cheat Loaf & She Will Rock You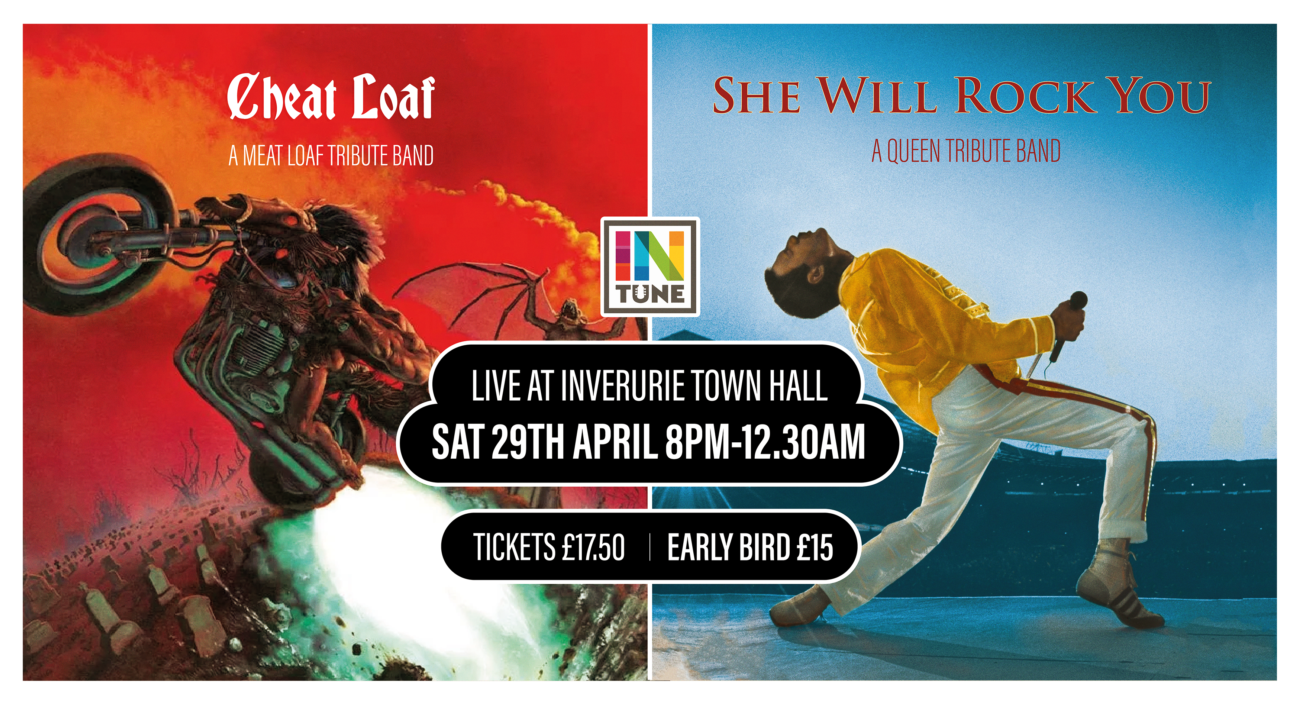 Get ready to rock your socks off this May Day weekend in Inverurie!
The IN Tune festival is taking over Inverurie Town Hall with an incredible lineup of the best tribute bands in the country, including Attribution, Cheat Loaf, She Will Rock You, and Lockdown Live Unlocked. These incredible performers will have you transported back in time and dancing the night away with their infectious energy and talent. From April 28th to May 1st, this is the ultimate musical experience you won't want to miss! Get your tickets now and get ready for a weekend of pure music magic!
On Saturday 29th April - you are IN for a treat as tribute bands Cheat Loaf and She Will Rock you take to the stage!
Meat Loaf is one of the greatest rock and roll legends of all time, with his distinctive sound and style that has captured the hearts of fans all over the world. Cheat Loaf are a high-energy cover band that plays all the classic Meat Loaf hits, from "Bat Out of Hell" to "I'd Do Anything for Love (But I Won't Do That)." Their shows are a spectacle of lights and sound, with powerful vocals, stunning guitar solos, and driving bass and drums that will get you on your feet and singing along.
Queen is known for their epic stage shows, powerful vocals, and unforgettable anthems. And for those who want to relive the magic of a Queen concert, there's nothing better than seeing She Will Rock You live in action. They don't just play the music, they embody the spirit of Queen's live performances, bringing the same energy and passion to the stage.
So if you're looking for a night of pure rock and roll magic, check out Cheat Loaf and She Will Rock you live in concert this May Day Weekend!