5 June 2023
Edwards Inverurie | Big Bash Scotland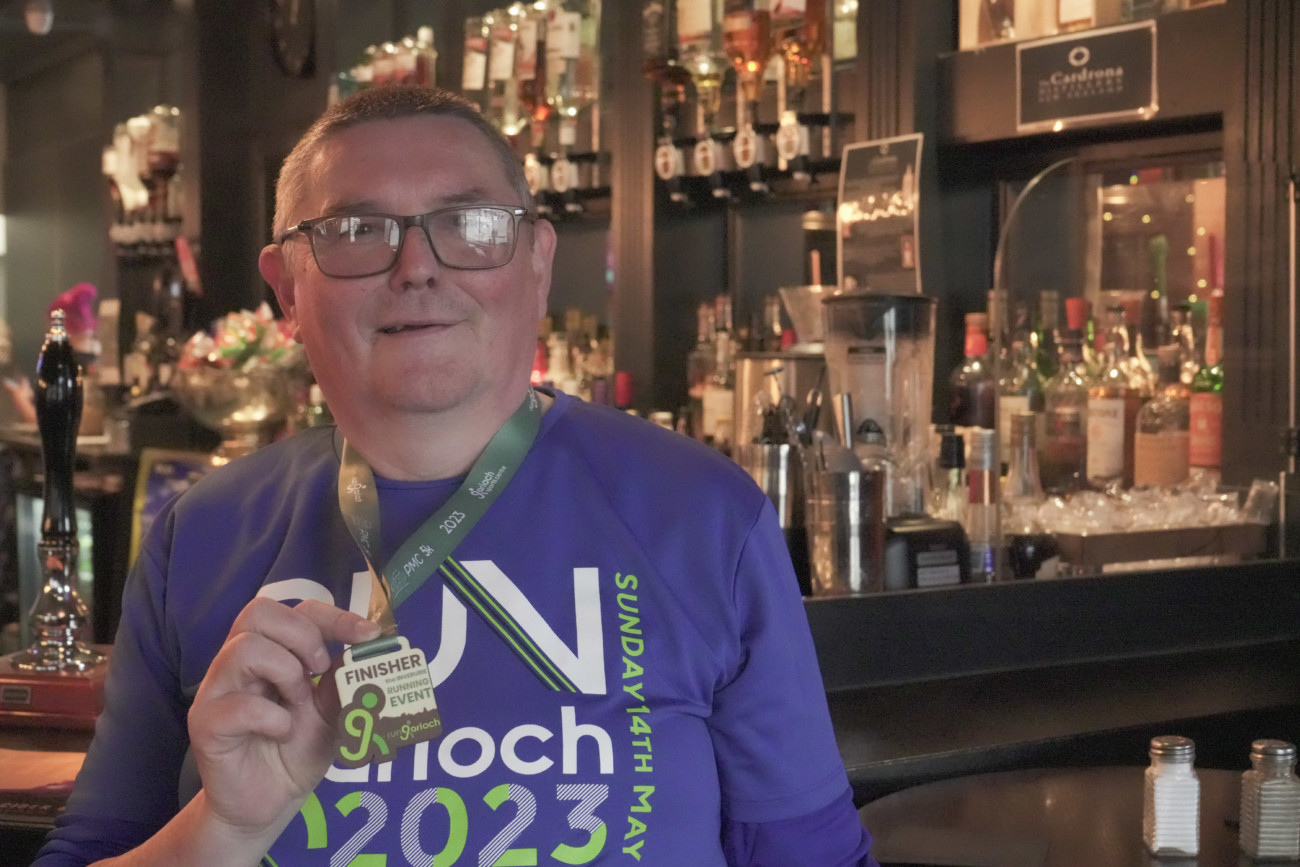 A massive well done to Nom Wright of Edwards Bar and Restaurant, Inverurie for his incredible fundraising for UCAN!
Instead of hearing from us, here's what he had to say:
Like many others, I really got into running during lockdown when working full time from home and it became something that I massively enjoyed.

Seeing as I last ran when was at school many, many years ago the last century, the Couch to 5K seemed like something that might just be achievable.

I am nae a sport person at all, so using running as a way to have fun, do some exercise and raise funds for charity has been a fantastic goal to aim for.

One thing that encourages and motivates me is the fact that everyone in Inverurie is always cheering you on when out on a run...maybe it's because they've known me as the friendly host at Edwards!

You never know, if I keep clear of the bakers, I might find myself athletic after all of this running. If not, I'm proud in knowing some funds were raised for an amazing charity!
Join us as we unite the community, local businesses, and the public in an effort to make a positive impact and help fundraise for UCAN: a renowned urological cancer charity aimed at providing vital resources, support and care in the North East.

Check out all the details at: https://www.bigbashscotland.co.uk