20 April 2023
King's Coronation 2023 | Inverurie Family Street Party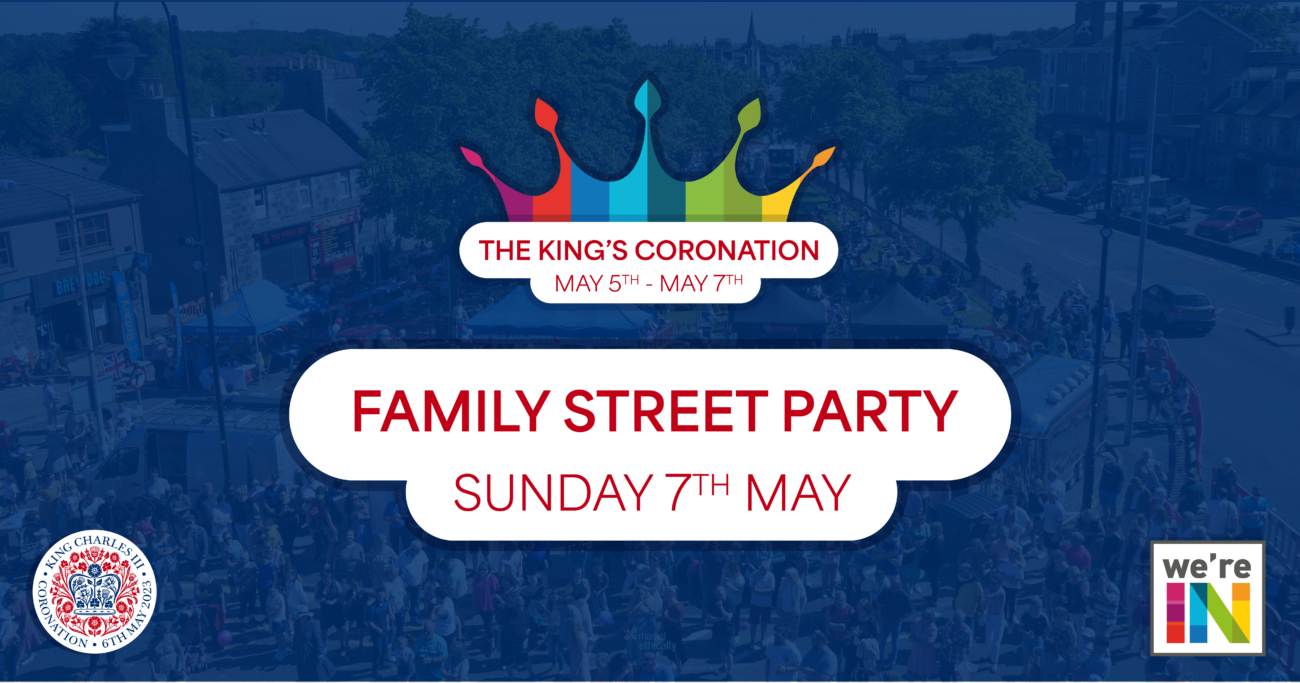 It's time to get excited for an amazing weekend in Inverurie! From May 5th to May 8th, we're hosting a King's Coronation celebration that's sure to be one of the most exciting events of the year. Join us as we come together to celebrate our community and the rich history of our region.
On Sunday, May 7th, a HUGE family street party will be taking place in front of the town hall! This free community event, which will take place in front of the town hall from 12 pm to 6 pm, promises to be the highlight of the King's Coronation weekend.
The street party will be packed with exciting activities for the whole family to enjoy. Kids will love the mini funfair, which will feature a range of rides and games that are sure to keep them entertained for hours. Meanwhile, parents can take in the amazing live entertainment on offer, with a lineup of talented musicians and performers who will bring the party to life.
Hungry? No problem! The street party will also feature a range of street food vendors, offering everything from classic burgers and hot dogs to sweet treats. And if you're looking to do some shopping, there will be plenty of stalls selling all sorts of goodies, from crafts and jewellery to clothing and accessories.
The family street party is a great way to come together as a community and celebrate the King's Coronation in style. Whether you're looking for fun and excitement, delicious food, or just a chance to catch up with friends and neighbours, this event has something for everyone.
So come along and join the party on Sunday, May 7th from 12 pm – 6 pm! We can't wait to see you there!