25 May 2023
Join the Fun at the Charity Tractor Run in Inverurie with a Twist!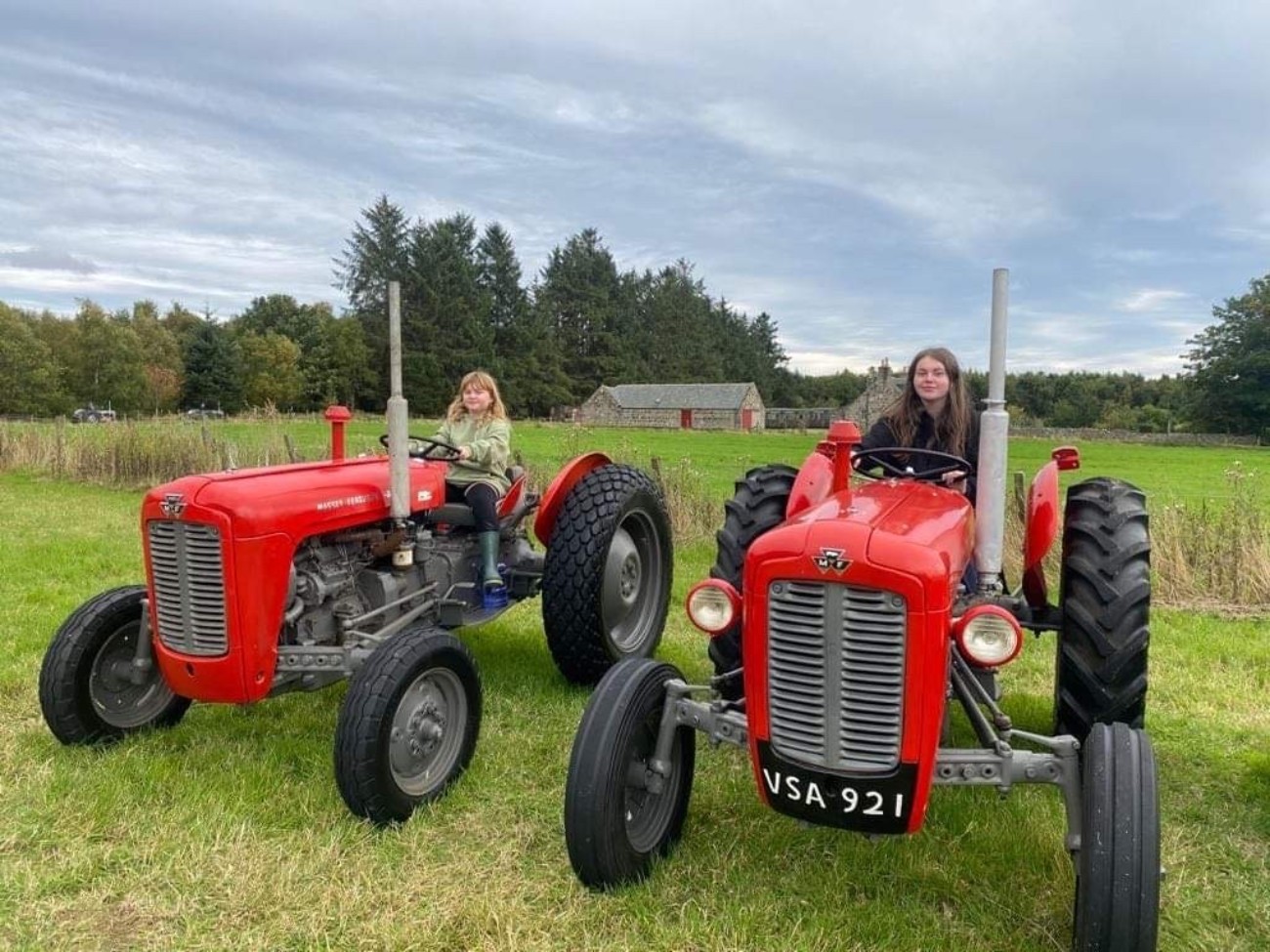 Greetings, tractor enthusiasts and adventure seekers!
Get ready for a day filled with excitement, laughter, and a wee twist in the beautiful town of Inverurie. The Twa Country Quines proudly present the Charity Tractor Run, an event that promises to be a thrilling experience like no other.
Prepare to witness a captivating procession, rub shoulders with Emmerdale stars, and enjoy the incredible entertainment provided by our very own 'GARIOCH WOOLPACKERS.' Mark your calendars and join us on Saturday 10th June as we embark on an unforgettable journey while supporting two incredible causes, UCAN and Big Bash Scotland. Let the countdown to tractor fun begin!
Picture this: a fleet of decorated tractors revving their engines, Emmerdale cast members waving from their vintage vehicles, and the streets of Inverurie buzzing with anticipation. The fun starts at Thainstone, where tractors and their passionate drivers will gather to register for the event. The clock strikes 8:30, and the grand procession begins, with the Emmerdale cast joining the convoy. The route will lead us to the iconic Inverurie Town Hall, where the excitement reaches a fever pitch as our beloved 'GARIOCH WOOLPACKERS' hop aboard the decorated trailer.
As the clock nears 9:15, a decorated tractor and trailer take the lead, guiding us towards Gordon House. The town will come alive with the joyful sounds of tractors as they make their way through the streets, collecting donations along the way. Feel the thrill as they complete our tour of Inverurie, spreading smiles and raising funds for worthy causes.
At 10:30, the tractors return to Gordon House, ready to be judged for the coveted title of 'Best Decorated Tractor/Driver.'
Who will take home the prize? Join us to find out!