18 December 2021
Northwood, INverurie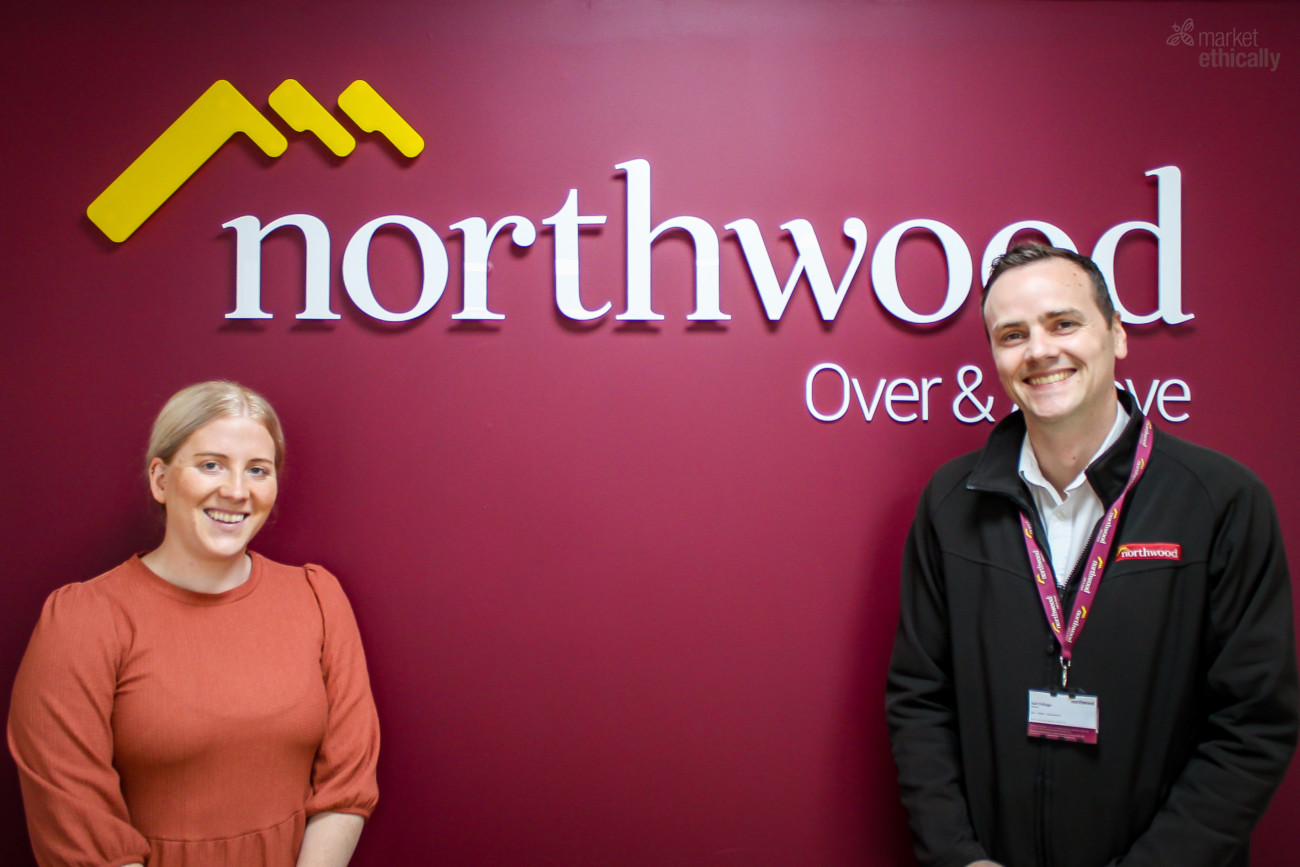 Northwood Lettings & Sales Specialists in the North East
In June 2021 Northwood Lettings & Sales opened their new office in Inverurie Town centre and we sat down to hear all about how they service their client base which is already established across Aberdeenshire.
We sat down with a member of their leadership team, Matt Pullinger, to hear all about this fantastic new business on West High St , Inverurie!

.
Matt, what is it about the property sector that really interests you?
During my studies, I had a window cleaning business. There was a new estate agent starting in Rosemount and from being a service provider, it turned into a job interview. I sold my commercial /residential business to my father-in-law after he was made redundant at the Inverurie Paper Mill.
Property fascinates me – from the visuals to the development - every property has its own story, and every landlord has a history and background. No two stories are the same, I love meeting different people and hearing stories. There are a wide variety of places in the City and Shire, giving me the opportunity to see diverse properties.

How does Northwood support landlords?
Northwood is a nationwide franchise. Laura Mearns, the owner, and her husband Steven started the business in Aberdeen, both are chartered accountants. In 2009, they brought the Northwood franchise to the Grampian region.
Northwood differentiates from other letting agencies by guaranteeing rent - a client lets a property to Northwood, and we sub-let it out. We offer a fixed income irrespective of vacancy, along with high-quality maintenance and condition. Northwood are the tenant and its effectively risk free renting. We also offer traditional management for those that want to take more risk and get involved with some of the day to day details.
Landlords appreciate guaranteed rent as it is a let and forget – they hand over the keys and don't have to worry. Our Day-to-day running takes the burden off landlords.
Why sell with Northwood?
Deciding to sell your property can be a daunting prospect. With years of experience and specifically knowing how to make your property stand out in the North East we are ideally placed to sell your property.
For landlords having to serve notice to tenants and then lose rental income while the property is empty can be a difficult and costly exercise. Our expert knowledge of both the sales and lettings markets makes selling a rental property straightforward and stress-free!
We are pleased to be able to offer a free mortgage consultation with our in-house mortgage advisor Nathan Lamb. Nathan, owner of Bridge of Don Mortgage and Financial Solutions, is an independent mortgage advisor and has access to the whole of the mortgage market.

What is it about Inverurie that attracted Northwood to open here?
Inverurie is the right space for Northwood. It's a thriving town, I stay in Insch and know the environment, my kids will go to the academy here, and this is where we shop.
As a family we go on walks, the surrounding areas are incredible. The kids love it, there are gems on your doorstop. It's a great place to live and work.
Northwood have always had client base here, there are so many properties in and around Inverurie. We now have a great physical office to service clients old and new. With a new appetite to rent in the 'Shire – we want to support tenants and landlords finding the right place.
Lastly, with Inverurie BID, I've personally not known of anything else like it. Especially the involvement… you hear of things online but within our first week - we had people come talk to us about getting us involved with a personal and friendly approach. Seeing that engagement from a business point of view is so encouraging to see and we feel very welcomed.
The pandemic hasn't stopped that, and it has gone from strength to strength.