2 March 2023
Big Bash Scotland | Emmerdale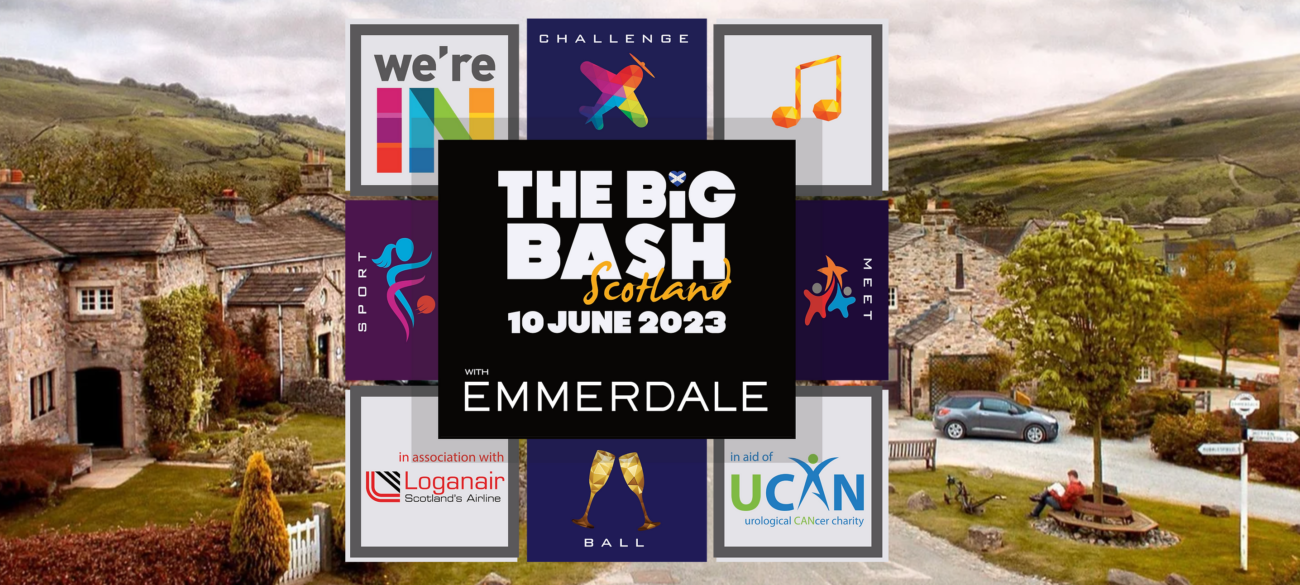 The Emmerdale stars join the cavalcade and parade through the market town of Inverurie at 9am on Saturday the 10th of June! A morning of activities will follow where you're invited to take part, seize the challenge, enter the fun, join the stars at The Garioch Sports Centre for Football, Beat the Goalie, Table Tennis and Badminton; Inverurie Golf Club will host the Golf Classic teams competition; Kellands Park will stage the celebrity Cricket match. Wing Walk nearby!
From 1pm-4pm come along to Inverurie town centre for live music, food and entertainment, the stars will appear on the main stage and then make their way to local venues to MEET everyone and help these fantastic shops and businesses raise much needed funds for local cancer charity UCAN.
After today's launch, all roads lead to INverurie Town Hall on Wednesday 15th March, 7pm start. Audience tickets are available at the door for a donation to UCAN where you can enjoy the auditions from a wide variety of talents, entertainers acts and artists with all ages welcome. Performers will be on stage showcasing their talents to an expert panel of judges who will select the top 5 from each evening to go forward to the prestigious U Have Talent Final to take place on Friday the 9th of June at Leonardo's Hotel Aberdeen Airport. The Final will be judged by celebrity judges and ITV team. The overall champion will be invited to perform live on Saturday the 10th of June at The Big Bash Ball with Emmerdale.