13 October 2021
Hosie's Supporting Local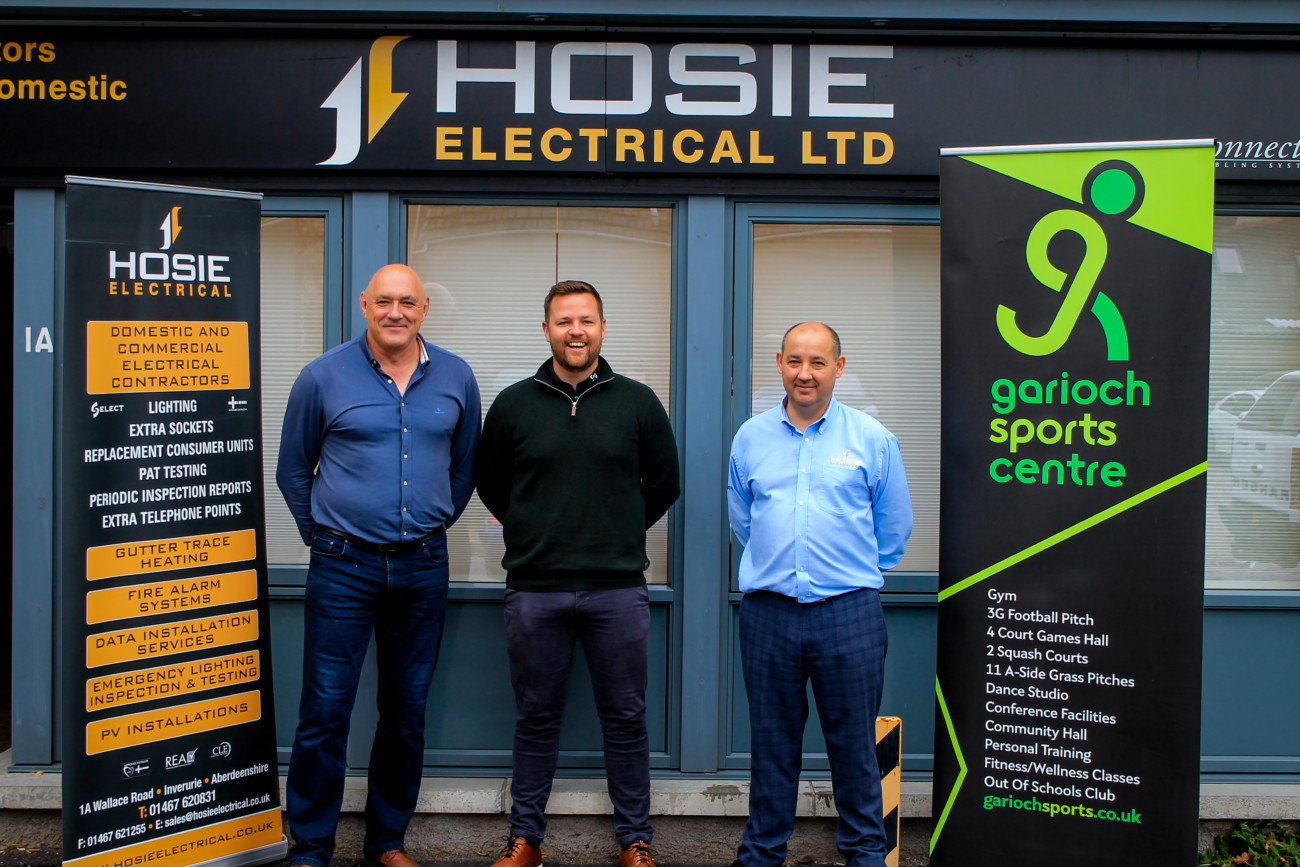 Hosie Electrical, supporting and supplying local!
Did you know that by February 2022 all homes in Scotland must meet the new standards of fire alarms?


The team at Hosie Electrical have put together a summary of the new regulations which apply to all homeowners and landlords:
Smoke alarms in every circulation space on each storey, such as hallways and landings
Smoke alarms installed in the room most frequently used for general daytime living purposes
Heat alarms installed in every kitchen
All smoke and heat alarms to be interlinked
Carbon monoxide alarms to be fitted where there is a fuel burning appliance or a flue

Hosie Electricals team of skilled, local electricians are trained partners with AICO - the market leader in domestic fire detection systems - and will design your system and certify upon completion ensuring you are covered and Insurance compliant.
To coincide with these new regulations, MD Richard Blundell and the team have partnered up with the Garioch Sports Centre in order to help support their exciting renovation and development plans. If you are a member of Garioch Sports Centre and Hosie Electrical install your new fire alarms, Hosie will donate £5.00 per verified project.
Richard Blundell said:
"Inverurie is all about local supporting local and we're proud to support this community-led collaboration."
For more details, contact Hosie Electrical and arrange a survey via 01467620831
For further information on the new regulations, visit Scottish Government website here