20 November 2021
INtroducing DW Wealth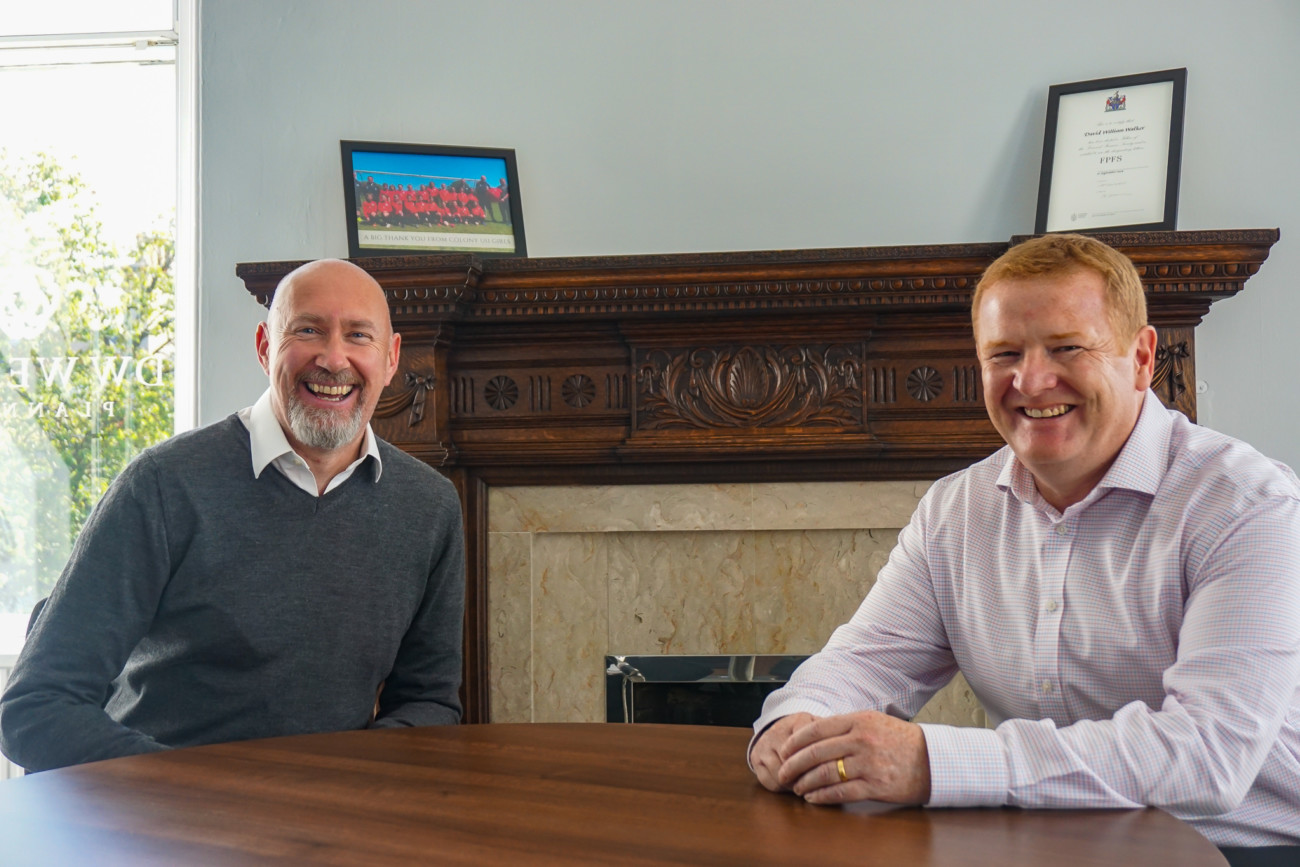 INverurie BID were delighted to sit down with a business who have recently moved into the heart of the Town centre.

We met with Dave Walker, Director at DW Wealth Planning and his Practice Manager, Duncan Stewart, to learn all about their new offices on West High St!

_____________________

Dave, what was the catalyst for you to start DW?

I set up in 2017 after working in various banks for 3 decades, specialising in private banking and financial advice.

I always wanted to start on my own…it was a natural progression and I really wanted to offer more to clients and be able to manage a bespoke and tailored service.


What is it you love about the service you provide?

I love being able to offer a solution to my clients… to see dreams become reality, helping people retire, pass their money on as they'd wish, providing people with financial freedom, and setting people on a positive path.

I'm very family oriented and keen to cover the whole generational aspects of people and businesses. It's all about longevity, with the added value of taking care of a family. I like to integrate DW as a trusted advisor – a dedicated resource for those people.



How has the move to Inverurie been?

We moved in May 2021 (we were supposed to move in April 2020, but were restricted by COVID).

We needed additional space and with clients across northeast, we felt Inverurie was perfect as a growing, busy place. It has been great for us.

Duncan, our practice manager, stays in Inverurie and supports us with clients, so that has been a great plus.


Duncan, what makes INverurie perfect for DW?

Inverurie is established and fast growing. With new, lovely housing going up, it means Inverurie is an incredible place to grow and continue business.

Our traditional clients (farmers/business) blend with a hybrid of new business types, and Inverurie encapsulates that well.


Inverurie is a growing town with a community feel – and we want to be a part of it.

DW Wealth Planning has taken on sponsorship at Inverurie Golf Club, with both of us being members for 20 years, and more recently we've sponsored Colony Under 11 girls football team where I'm a coach and my daughter plays for the team, which has grown from 7 girls to 28 in the past 2 years.
________
📍 30 West High St.