2 June 2023
Donside Frames | Big Bash Scotland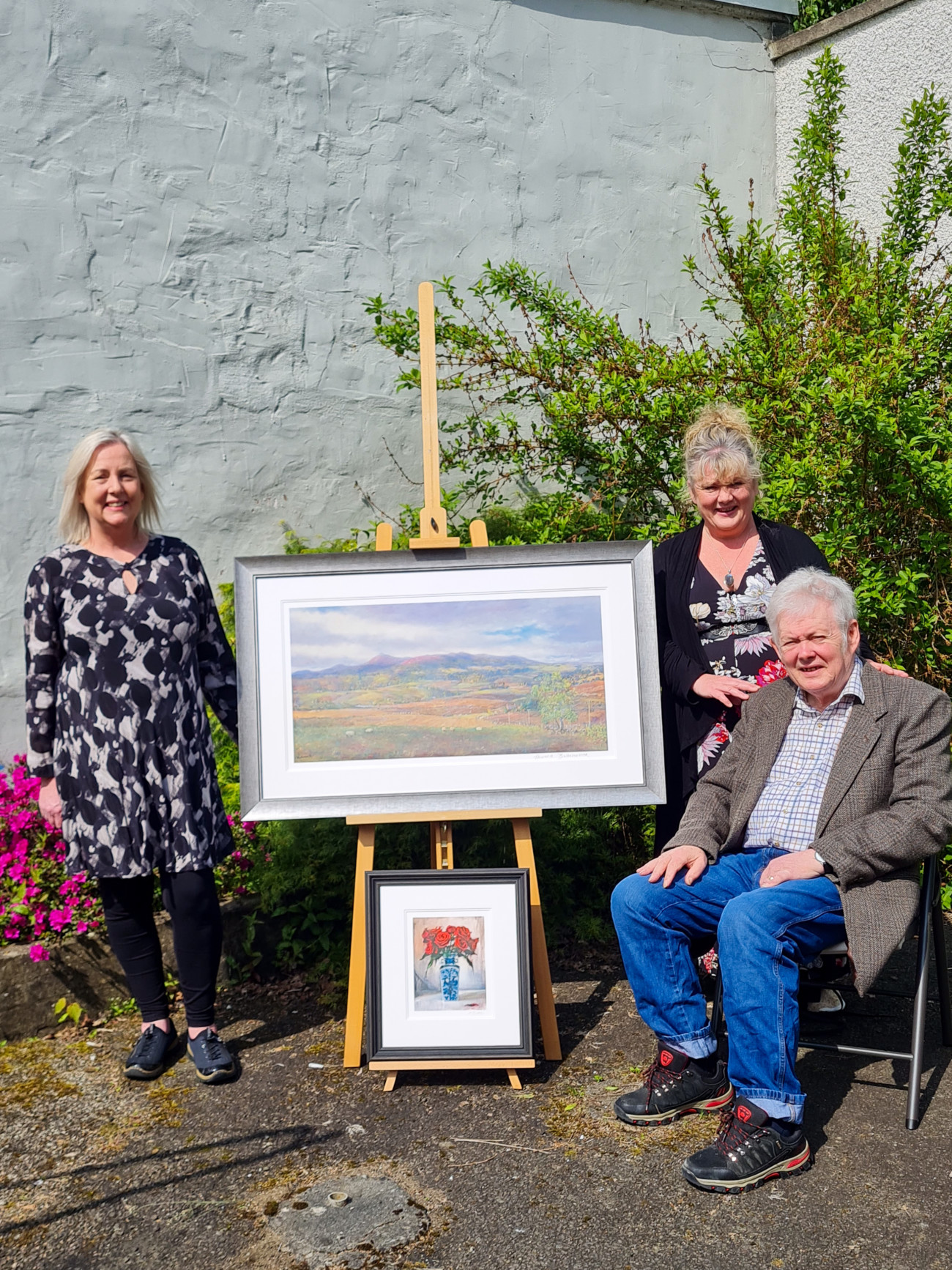 Donside Frames Donates Spectacular Artwork to raise funds for UCAN Urological Cancer Charity!
Donside Frames, the well-loved framers and art gallery based in Inverurie, have made a generous contribution to the upcoming Big Bash Scotland Ball. Their donation consists of breathtaking artwork that will be auctioned to support UCAN. Among the featured artists are Howard Butterworth and his daughter, Mary Louise Butterworth, whose creations capture the essence of the Scottish landscape and evoke deep emotions.
The Butterworths' Artistic Journey
In 1976, Howard Butterworth embarked on a new path as a full-time artist. He, along with his wife and young family, settled in Glenmuick, a picturesque location that would inspire his artistry for years to come. With his easel and oil paints, Butterworth sought to immortalize the beauty of the surrounding landscape, embracing its panoramic views, ever-changing moods, and captivating skies.
'Paintings and Pullovers':
Together, Howard and his talented wife Hilary, an accomplished knitter and designer, formed a creative partnership known as 'Paintings and Pullovers.' They initially exhibited their creations by hanging paintings on the gate, accompanied by a hand-painted sign. Later, they sold their artworks from a caravan stationed in this idyllic spot, surrounded by a charming menagerie of chickens, peacocks, ducks, and geese. Over two decades, this unique setting attracted various visitors, including occasional encounters with royalty. Throughout this journey, Howard has become an integral part of the Scottish landscape, capturing its essence on canvas for over 45 years. Regardless of weather conditions, he can often be found 'en plein air,' painting and encapsulating the ever-changing seasons and moods. Howard's extraordinary ability to connect with places, evoke emotions, and freeze moments in time has earned him a cherished place in the hearts of both locals and visitors from the North East region.
Mary Louise Butterworth's Creative Journey:
Mary Louise Butterworth, the youngest daughter of Howard and Hilary, displayed her artistic talents and passion from an early age. She eagerly absorbed knowledge from her father and eventually pursued her own artistic career after studying at the University of Edinburgh. Mary Louise finds inspiration in both urban and rural settings, delving into the psychology of place and the symbolism of objects. Her creations masterfully evoke atmosphere, mood, and provide spaces for introspection, reflection, and solace.
Donside Frames - Big Bash Scotland
'Over the Fields and Far Away':
One of the remarkable landscape paintings that will be on display at the auction is titled 'Over the Fields and Far Away' by Howard Butterworth. This large artwork carries his personal signature, adding a touch of exclusivity to the piece. The painting invites viewers to immerse themselves in the sweeping vistas and contemplate the tranquility of the Scottish countryside.


'Thinking of You':
Among the donated artworks, Mary Louise Butterworth's print titled 'Thinking of You' stands out. The piece showcases her unique artistic style, capturing the viewer's attention through a mesmerizing portrayal of roses. Through her art, Mary Louise skillfully explores the complexities of emotions and invites contemplation on the deeper meanings we attach to objects.
Join us as we unite the community, local businesses, and the public in an effort to make a positive impact and help fundraise for UCAN: a renowned urological cancer charity aimed at providing vital resources, support and care in the North East.

Check out all the details at: https://www.bigbashscotland.co.uk