12 April 2023
IN Tune Music Festival Presents Lockdown Live Unlocked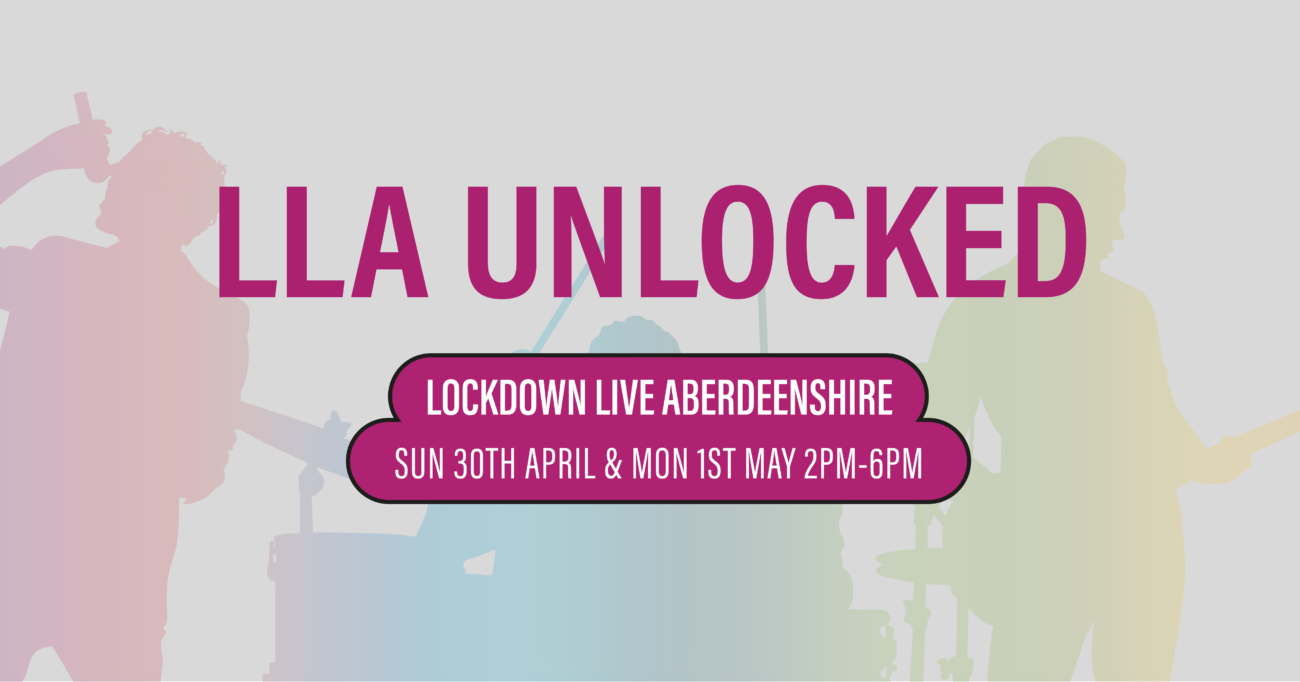 IN Tune festival is back!
Inverurie is set to be the ultimate destination for music lovers this May day weekend as IN Tune festival brings together some of the most incredible tribute bands in the country. Get ready for the performance of a lifetime as Attribution, Cheat Loaf, She Will Rock You and Lockdown Live Unlocked gather at Inverurie Town Hall!
LLA, short for Lockdown Live Unlocked, was founded during the early days of the pandemic in 2020 as a platform for both professional and aspiring musicians to share their music and performances virtually via Facebook. It quickly became a hub of creativity and connection for musicians and music lovers alike, helping to keep spirits high during a difficult time.
Now, with live events becoming possible once again, LLA is ready to bring the magic of live music back to the people of Inverurie. The May Day Weekend will see a range of incredible acts take to the stage in the iconic Town Hall, starting from 2 pm to 6 pm on Sunday, April 30th, and Monday, May 1st. Whether you're a die-hard music fan or just looking for a fun day out, LLA has something for everyone.
The event promises to be an unforgettable experience, with talented musicians and performers bringing their A-game to the stage. It's a celebration of the power of music to bring people together and lift our spirits, and a chance to support the local music scene after a challenging year.
So mark your calendars and get ready for a weekend of amazing music and good vibes. Don't miss out on the chance to be part of this exciting event and experience the magic of live music once again, courtesy of Lockdown Live Aberdeenshire and the talented musicians they've brought together.
FREE EVENT - No tickets required.