30 July 2021
Local Passions Local Business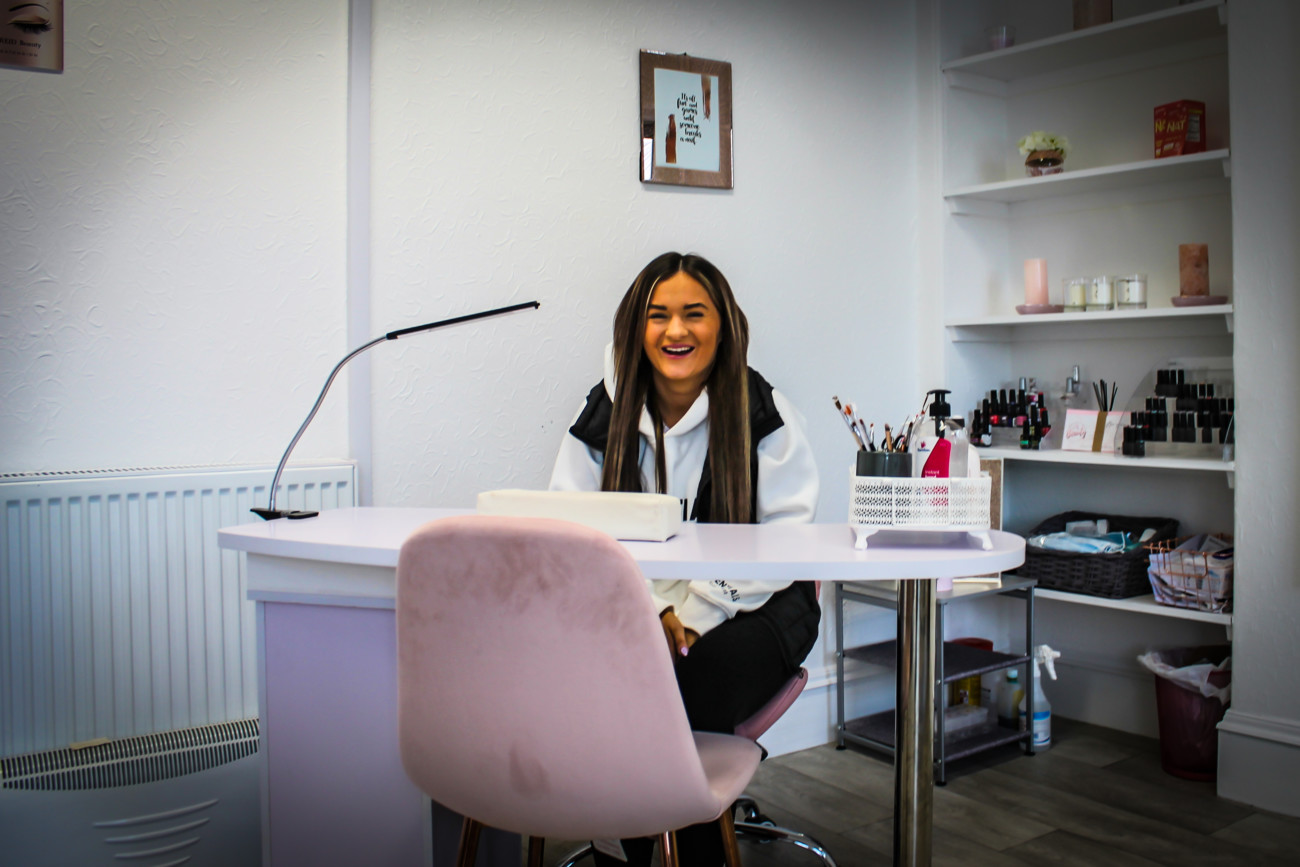 Local Passion, Local Business


'I only stayed for a year in an office job – I knew that wasn't for me'
Getting to know the faces behind the brands that make up Inverurie has been a real pleasure for Inverurie BID. Read on below to meet Leanne from Leanne Reid Beauty in her own words when we sat down for a wee Q&A.


Q: Leanne, how did you end up owning your own salon at such a young age?
I'm born and bred Inverurie – my parents too – I've been here all my whole life. I've always liked beauty and I left school at 16 to study beauty at college. Funnily enough, I then went to work 9-5. I only stayed for a year in an office job – I knew that wasn't for me.
I then got a job at a fantastic local salon where I was able to build my knowledge, skills and clientele. After 3 or 4 years, I built the courage to take a great opportunity. I thought to myself that I'd built up my own clients, I knew the area so well and I trusted in myself. Don't get me wrong, it was so scary – I truly appreciate the people who have followed me and supported me.
Q: And, how has it been so far?
Well, I only opened up in February of 2020…didn't something happen in March 2020! Having to close down at the start of the pandemic was really difficult as I was so excited to really get up and running and deliver the best for my clients. Fortunately, between August and December last year, the response was so great, and it was so busy.
Building that excitement post-lockdown, I was so happy being able to give people that bit of happiness. It's so important for people – it's their own self-care, time for them only, away from husbands, kids etc and help them feel content and feeling good.
Safe to say that I'm buzzing and ready to reopen – just waiting on Nicola to give me the go-ahead and I'm raring to go!
Q: What is it you love about being able to do your job?
I've always been a girly girl: since 5 I've been painting mum's nails, doing crazy designs since I was young. My cousin became a beauty therapist, I did my work experience when in school doing so and it gave me the inspiration to get more and more into it. It led to me doing make-up and doing all my friends' and families' make-up. I love doing it and love doing it on myself and wanted to help others with something I'm good at.
I'm, 24 years old, I knew what I wanted to do and I'm driven to deliver it after building up my knowledge, skills and client base. It's important for me to become friends with my client, give them a really personal service and the ability to have 1-1 engagement.
Q: What's your message for Inverurie and your clients?
At my salon, it's a place to relax, be comfortable, chat away and build a relationship. When you're in my room I'm focusing on only your beauty and wellbeing. Having my own salon to do this means you get a dedicated, personal service.
It's the nicest feeling when seeing a client post and tag me with their nails or make-up etc – makes me feel a real sense of pride. I love how personal my clients are: how they trust me