23 November 2021
Whisky Shop Picks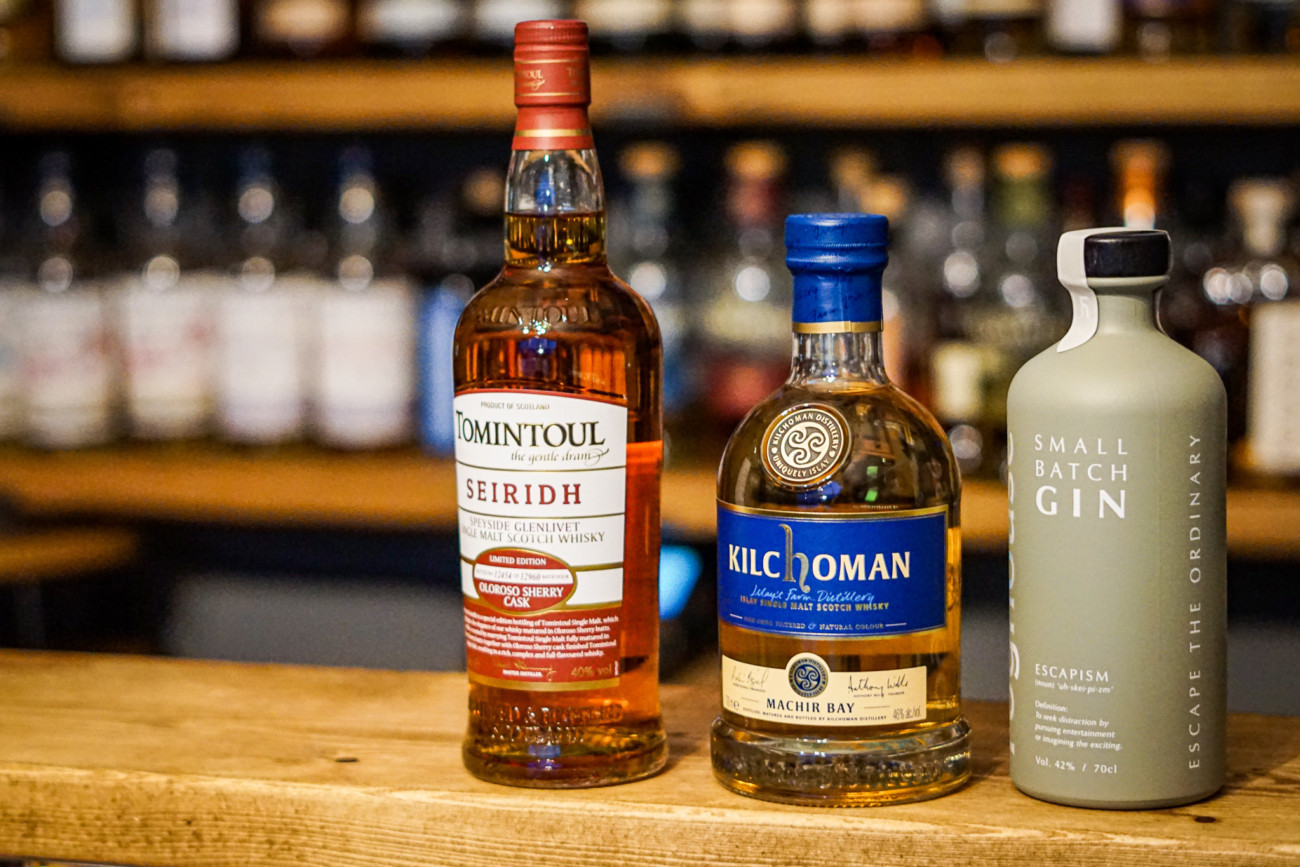 Who fancies something extra special Christmas?
We loved sitting down with Mike from Inverurie Whisky Shop, calling from his fountain of knowledge as he picked out these three fantastic options for your loved ones ⬇

'First we have the Tomintoul, a sherry cask from Speyside. It's a great introduction to sherry casks and whisky in general. It's one of the most popular distilleries we sell in the shop. The best way to describe: Christmas in a glass. It's nice, creamy and spicy with a lot of zest and touches of dark chocolate too on the palette.

The second whisky we have is the Kilchomen whisky from Machir Bay. It's nice and peaty, but it's a slightly sweeter peaty – not too intense. It's nice and warming, it would be great to drink sitting by the fireplace.

Lastly, Foghouse Gin comes from our team behind the Whisky Shop and has our DNA in it. . We distill it up at Lost Loch in Aboyne, to a very specific recipe we created. It's Mediterranean style, with a lot of herbs – rosemary, wormwood, olives, and olive leaf. The idea of the fog house was an escape for the laird of Pittodrie House up by Bennachie, who would go there with a dram of whisky and look at the beautiful view. We wanted to capture that in a glass.

________
📍 Burn Lane, INverurie