19 November 2021
Christmas at Inverurie Green Grocer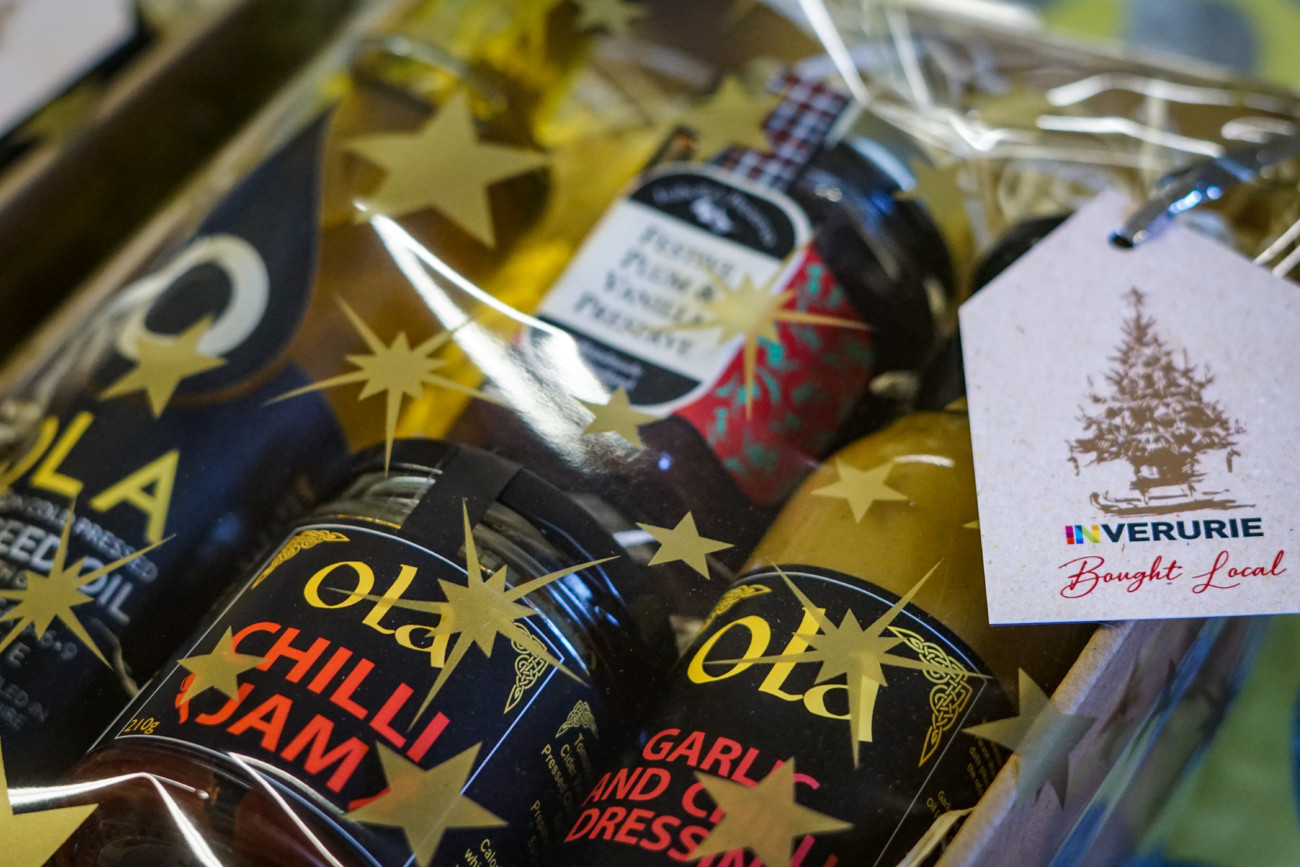 Christmas hamper ideas, anyone?
Here's some info from John and the team on what's on offer this Christmas and the importance of shopping local...
"At the Green Grocer, we focus on local produce, great value and a personalised service.

Our Christmas hampers include many locally produced items as well as other speciality foods. In addition to our traditional hampers, we have introduced gift boxes: the same selection of products in a decorative keepsake box. We also have our gift bags: these have proved popular in previous years and we're sure they'll continue to be; the jute bag helps eliminate waste and leaves the recipient with an additional, reusable item!

Our Christmas veg box order forms are available to pick up in the shop and, like our hampers, our focus is on locally sourced produce: working with local butchers too, we can offer a locally sourced Christmas dinner!

The other benefit we find with local produce is cost: we are cheaper than supermarkets so we can help customers save money, eat fresher food and be more environmentally friendly too!

We hope by choosing to shop local this Christmas we can all share the benefits as customers, small businesses and the wider community!"
________
📍 76 West High St.

📲 The Green Grocer

📸 Market Ethically