10 March 2023
Happy Anniversary | RM Hair Studio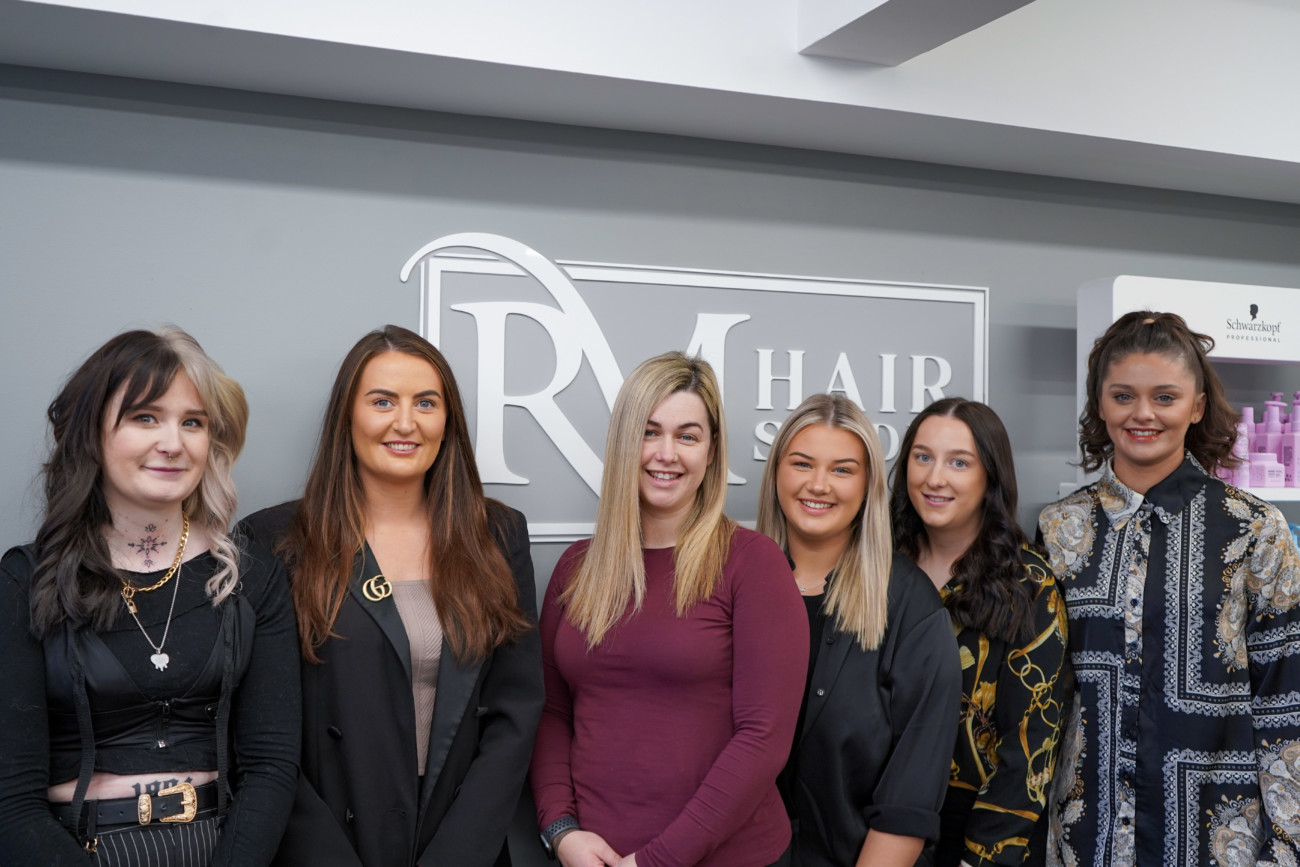 RM Hair Studio | INverurie
🎉Shining the spotlight on RM Hair Studio who are celebrating their 4-year anniversary! 🎉


First things first, congratulations to the team for being nominated for BEST HAIR SALON 2023 at the Scottish Business Awards and you can vote for them here



RM Hair studio is a hair salon based here in the centre of Inverurie who pride themselves on creating and achieving a high level of styling whilst maintaining a friendly, professional and enjoyable atmosphere.


The studio is proud to have such a friendly and incredibly talented team: there's Anne –Marie the salon manager, senior stylists Melissa and Holly along with Nikki their incredible stylist and front of house. When you add in Alex, training stylist along with Lily and Nicole the studio's fantastic assistants - you're bound to leave the studio looking and feeling your best!



The salon offers a wide variety of services from cutting and colouring to smoothing treatments and bridal hair! They also have a fabulous clientele of gentleman and children...truly a salon for all. The salon also offers quieter appointments for those who wish to relax and de-stress and also those with learning difficulties who find the hustle and bustle of a busy salon challenging.



Here's what Rhea, RM Hair Salon's owner, had to say about her last two years in business ⤵


"The last two years were the most challenging I've ever faced thus far as stylist and business owner. It's made me grow as a stylist and business owner. I am enterally grateful to our clientele who continued supporting us through what was a trying time for them all."

"I realised the importance of a whole salon experience for clients. It's not just about coming in for an appointment; it's talking things through, having someone to listen and advise. Often we had clients visit and we were only person they'd seen all week so it was important for us to take our time and make this the best experience for them as well as delivering a high standard of work.

The importance of community in Inverurie has really shown throughout 2020-2022, I feel so much more connected with local business' and so do clients who now only shop locally to keep our shops open."



Let's take a look at some incredible client feedback:


I highly recommend RM hair studio! Great atmosphere. A luxury experience. All staff are really welcoming and friendly. Lovely latte and chocolate biscuit on arrival! I felt exhausted due to lack of sleep as a new mummy , Rhea went above and beyond and made me feel very pampered by giving me a fab haircut, a bouncy blow dry and evening adding pin curls in as I was going out for dinner that night. Great banter too! Best hairdressers around! Thanks again! 💇‍♀️ 💕