16 October 2021
Specsavers, INverurie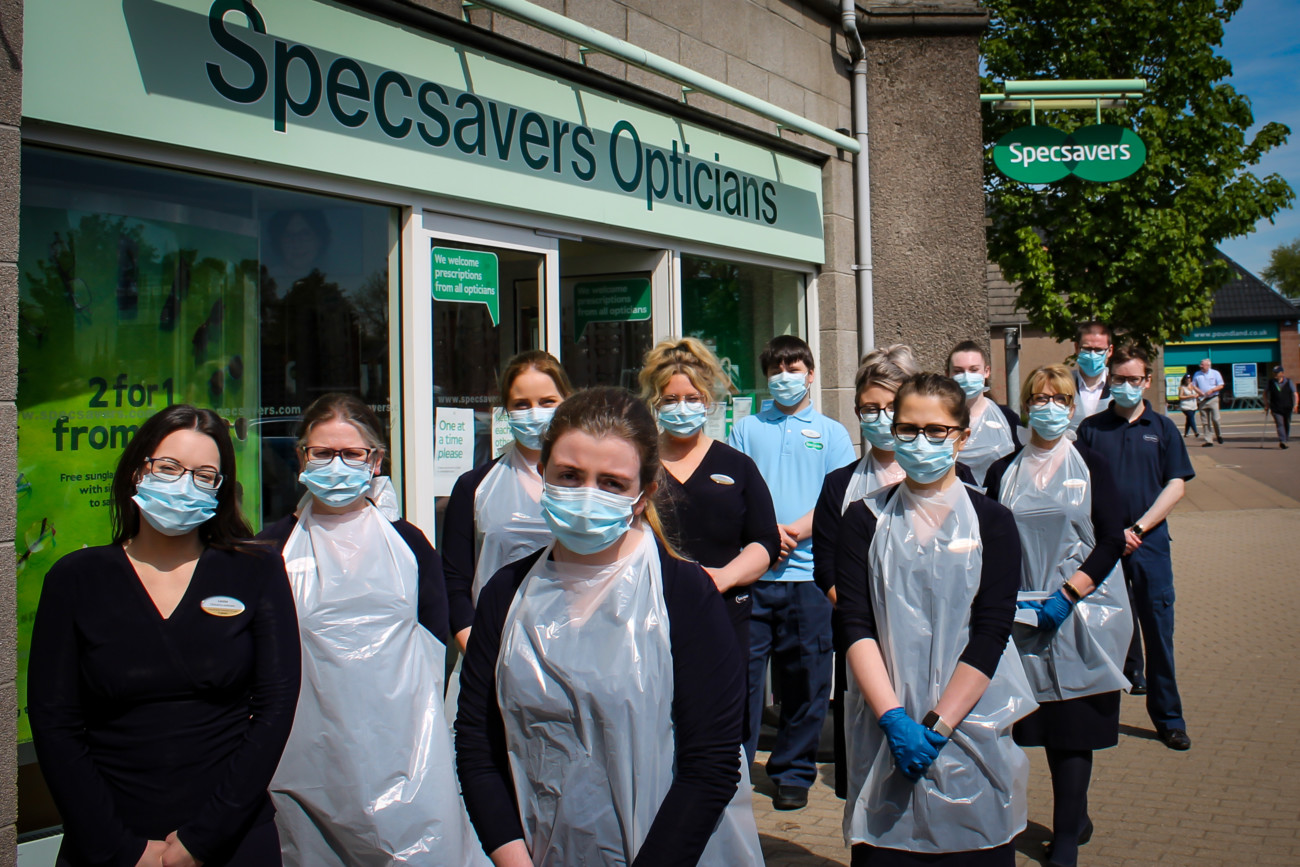 Guest Blog | Specsavers, INverurie

Over the years the store has grown and expanded hugely and in 2014 we bought the shop next door, doubling the store size.

Inverurie Specsavers now operates six fully functional test rooms daily and includes a lab for glasses to be made on-site. This allows us to provide many services such as NHS eye examinations, emergency eye care appointments, hearing services, contact lenses, repairs and purchasing glasses. 
People in town will recognise our signature sign, but there are a few things that make Inverurie Specsavers unique. As a partnership, the location was first opened in September of 2003 by Optometry Director, Michael Higgins and Retail Director, Jill McArthur. At that time, there were only two test rooms – only one of them in operation when we started!
Along with the growth in location and service provision, so too did our directors. Around three years ago, after a dedicated career at the branch, Ashleigh Wood joined Jill and Michael as the third director. We are also proud to employ over thirty staff members, many of whom have worked with us for over five years. In fact, around 70% of our staff have been here for 5-10 years!

We enjoy the vibrant buzz that Inverurie has to offer. Along with all of our staff, Jill, Michael, and Ashleigh all strive to shop in the local community daily. We love being involved with the community and with the other shop owners. Our relationship with the Inverurie BID highlights our commitment to shop local and support our community. This is what we strive to achieve with our level of service in store. We are passionate about our customer service to ensure we continue to achieve our currently high customer loyalty standard.