18 November 2021
Introducing - Mathieson Financial Services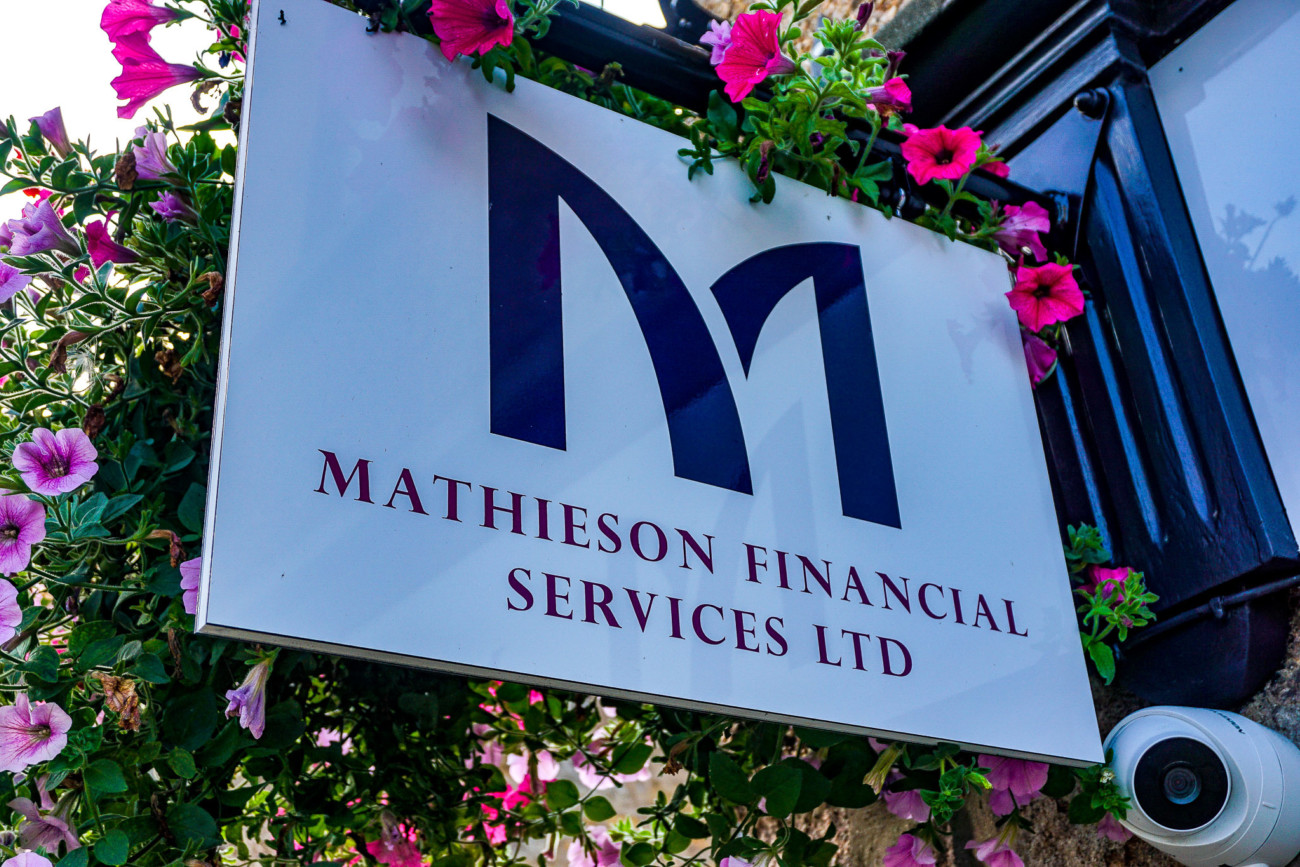 Mathieson Financial Q&A
Who has seen the lovely new office opened at 45 West High St, INverurie?

Inverurie BID had the pleasure of catching up with Steven Mathieson of Mathieson Financial Services.


First things first, what a lovely record player...what's the story behind it?

The record player was in the loft for 3 years, I never could find place for it. My previous office was at Thainstone, it never truly felt like ours. Some of my most cherished gifts have come from my daughter like when she picked up a Nirvana & Ray Charles record.


So, tell us a bit about your background before finance, Steven?

I was born in Aberdeen and started off as a football player. I played for Dundee United u13's, Highland League for Rothes and almost signed professionally for Motherwell. I managed to get two caps for u17's Scotland – this consumed my early formative years and as I got older, my football career just never happened.

I spent 18 months unemployed after school, I walked into a recruitment agency at 18/19 years old and got a job as an apprentice painter decorator. It lasted 3 months: the pay was terrible, the work was hard and I stank of paint. Fortunately, I went back to the agency, and they got me a position at Clydesdale bank.


What road led to you to starting Matheson Financial?

When I joined, I had no clue about banks or what they did. I was working as a bank teller and learning computer systems, I never dreamed that years later I would be here.

When I moved to the Dunfermline building society, I became more education-oriented and learned about savings accounts and mortgages. I met my wife Becky while working there, she worked in the building above. Since the moment we crossed paths, I wouldn't leave her alone until she married me.

Having witnessed and learned what was involved in banks, I received my CEMAP certification and became a mortgage advisor at Alliance & Leicester.

I wanted to know about more than just mortgages and fully grasp the one-stop shop, tailored service for a client as a full-service firm.

After passing my financial services exams, I discovered I had a vision for removing the sales element of investment, banking, and pensions instead developed relationships with and for clients.

I got a call from St James's Place, they offered me the opportunity to receive a wealth of support and structure but also the autonomy and freedom to drive my vision and just focus on giving solid advice to clients.

In September 2011, Becky was pregnant with our second child; I took the leap of faith to go on my own… the focus is - giving clients robust advice and a service which looks at long-termism.


And, how would you describe the business now?

We have been in business for 10 years this December – we've been fortunate to continuously grow, we are now chartered with 6 staff members. I take a lot of pride in knowing that we are a full-service firm.

My business is a chartered firm, and I am a chartered too. Only around 700* firms in the UK are full chartered firms, meaning that the staff have qualifications.

To expand slightly, being chartered means that we have both accreditation and validation. It raises the bar for our knowledge, education, and service. There are a lot of financial planners in the region, and this was what differentiates us.

I can give advice in all different areas: pensions, investments, tax & estate planning, life insurance, mortgages, and pension transfers


Lastly, why INverurie?

Referrals are a strong basis of my business. Fortunately, growing our client base is done this way. Having that central location and place that brings us a presence - people know where we are and the services we offer.